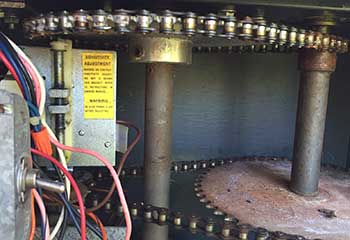 Opener Repair
Service Request: Mr. Worrick's garage door opener was having a difficult time getting the panels more than halfway up.
Our Solution: Sometimes problems with the door not opening fully occur due to improperly set opener travel limit switches. This, however, wasn't the case here. The opener chain was slack, and the drive system was only able to generate enough force to pull the garage door open halfway. We adjusted the opener chain, lubricated it, and ran some tests to ensure the problem was fully solved.
Paul Worrick
- Apple Valley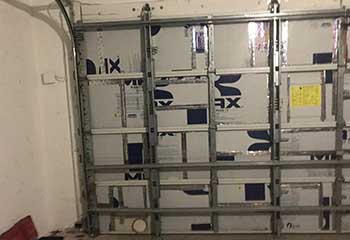 Garage Door Installation
Service Request: Customer had a very old and badly battered garage door that would creak and moan loudly each time it moved. It was time to replace it.
Our Solution: Before doing any work, we met with Mr. Gregosn to go over the different garage door models he could choose. After he decided to pick a Clopay steel garage door with insulation behind the panels, we returned to his home with the new model. Taking down the old garage door was fast. We then carried out the proceeding installation of the new overhead door and ran the standard balance tests to ensure the flawless functioning of all parts involved. Some lubrication later and the new garage door we installed was ready for business.
Maurice Gregson
- Apple Valley