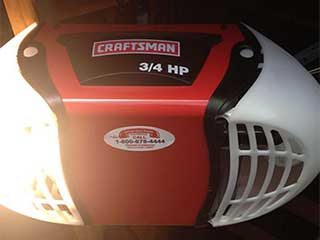 What Can Go Wrong?
Your garage door's opener is what holds the motor that gets all the other components working. That makes it fairly important when it comes to the overall function of the door and how well it works. If you've been noticing that your door is having trouble functioning, makes odd sounds, or even goes back up suddenly, this could all be related to a faulty opener.
The main culprit is simply usually wear and tear. The daily use of your garage door will take its toll on the various parts over time. This is especially true if maintenance is rarely, if ever, performed. Bolts and other such things can also loosen over time because of the movement, and need to be tended to. Issues with the remote and wall pad connected can also occur, be it from battery failure, or the antennae on the opener sustaining damage. While it may be tempting to just suffer with your door behaving oddly, the damages will likely only become worse and more costly over time.
We Can Repair And Replace Parts!
Thankfully, you don't have to worry! Our experts are here to assist you in determining what the root of the problem is, and the best solution for it. We've been working on garage door openers for years, and have experience with a wide variety of brands. We carry parts suited to them as well, so you can rest assured that we'll be able to fix it in no time. Whether the parts just need to be repaired, or to be switched out altogether, we'll get it done quickly and professionally.
Installation Also Available!
Whether you've decided that you want to upgrade your opener, or a new one is a necessity, we can handle that as well! We'll remove the old one and install whichever model you decide on. It'll be done quickly, though thoroughly, so you can get on with your busy schedule.
Don't Suffer With A Malfunctioning Door!
Contact Garage Door Repair Rancho Cucamonga today, and let us help!
In addition, count on us for:
Liftmaster Garage Door Maintenance
Genie Garage Door Openers
Oil Tempered Torsion Springs
Bent Garage Door Track Repair