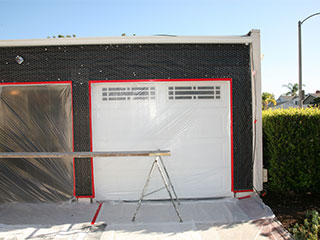 Garage doors, just like most of the heavy, essential equipment in and around your home, will need a tune up as the weather changes. It may not feel like it now, but once the temperature shifts you could be left with a door that just doesn't work as well as it should. Here are some of the different checks and tests that can help you achieve optimal performance:
Routine Inspections
If you carry out a brief routine inspection of your door, the opener, and the springs each time you use your system, you may be able to spot minor issues before they become major ones. Look over all the visible parts of your door and check that nothing has come loose or is misaligned. Tighten any visible bolts and ensure that the opening and closing mechanism is smooth.
Lubricate The Moving Parts
Something that many people forget when it comes to simple garage door maintenance is that you can keep it all working for longer if you just keep certain parts lubricated. Not only does this mean that the mechanism will move more smoothly, but it will also keep your door's operation much quieter, which will please your neighbours at the very least! You can use a 3 in 1 type oil for the best results.
Clean It Up
Regularly cleaning your door with a mild household detergent will remove grease, grime, and dirt that has built up and which could affect the system's performance.
Add Insulation
Insulation can be useful for a few reasons. Firstly, it's beneficial during both the winter and summer months, and will help the interior of your garage stay warm or cold respectively. If you have a living space above your garage, insulation can help keep that warm or cool too.
When All Else Fails…
Remember, these types of mechanical systems are very dangerous to handle without the proper training.Call our Garage Door Repair Rancho Cucamonga team today to have our professional technicians deal with any minor or major issue you've detected. We've got the experience and the expertise to get it done perfectly.
But wait, there's more! We also offer:
Garage Door Safety Inspections
Opener Sensor Repair & Replacement
Extension Spring Adjustment
Broken Garage Door Track Repair