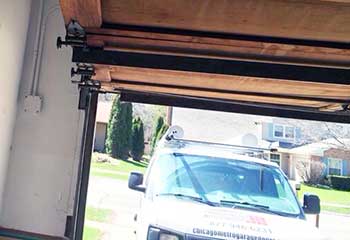 Garage Door Off Track
Customer Issue: The customer noticed that their garage door was stuck partially open and didn't seem to want to move.
Our Solution: Our expert inspected the system and found that the garage door had come off of the track in a particular area. The door was clamped into place to keep it still before the track was pried open. It was found that debris had become lodged in the track and caused the rollers to pop out, so it was cleared and the rollers put back in.
Roland Mitchell
- Del Rosa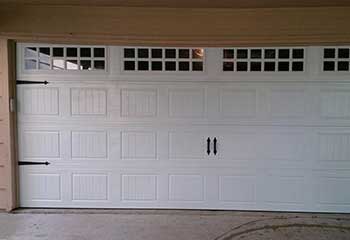 Garage Door Installation
Customer Issue: The customer wanted assistance picking out a brand-new garage door to help spruce up the look of his home.
Our Solution: After going over options with Mr. Marsh to assist him in finding the right fit for his needs, an Amarr Hillcrest garage door model was decided upon. Once it arrived, the original our experts removed the old garage door. The new door was then inserted into the track and connected to the cable, springs, and opener.
Garage Door Spring Replacement
Customer Issue: Ms. Vega found that her garage door seemed to have a hard time opening and closing and called us to come and take a look.
Our Solution: Our experts looked over the entire garage door system and found that one of the torsion springs had broken from wear and tear over the years. After clamping the door safely into place, the tension was released so that the broken spring could be safely removed and replaced with a new one. Once the tension was restored, the door was carefully tested to ensure it moved safely.
Oliver Vega
- San Bernardino