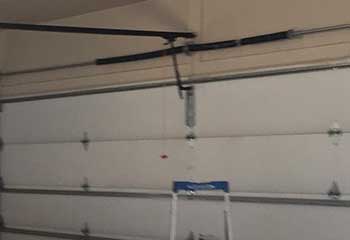 Spring Replacement
Customer Issue: Torsion garage door spring broke, rendering the mechanism nearly inoperable.
Our Solution: Fixing broken spring problems with garage doors is perhaps the most common service request we get. And for good reason. Without the springs, the garage door won't open easily. It can actually be dangerous to try to move it like that. We safely disconnected the remains of the old torsion spring and installed a new one of matching dimensions. A quick tension adjustment and lubrication, and the door was ready to go back to work.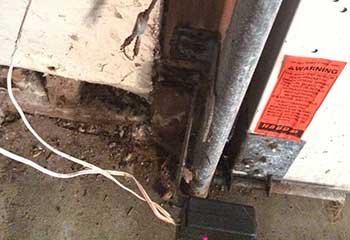 Garage Door Sensor Alignment
Customer Issue: Misaligned garage door sensors prevented the door from closing automatically and would only do so manually.
Our Solution: The role the garage door sensors play is to prevent accidents. But when the sensors become misaligned, your automatic garage door opener (the brains of the operation) can mistakenly think there's an obstacle in the way, even when there isn't.