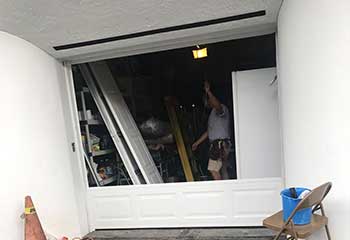 New Garage Door Installation
Customer Issue: Mrs. Gross recently had her new garage completed, but still required a garage door to be installed. She contacted us to do so.
Our Solution: A Sears Premier Carriage style garage door had all the properties Mrs. Gross wanted, from a beautiful and classic design to being low maintenance. Our technicians first inserted the rollers into the tracks and closed them. Then we installed the springs and cable. Our team also connected the garage door opener for Mrs. Gross and tested to assure it moved smoothly.
Opener Remote Control Failed
Customer Issue: Ms. Gray returned home and found that her garage door wouldn't respond to her remote control, so she contacted us.
Our Solution: We disconnected Ms. Gray's LiftMaster 8550WLB model garage door opener to bring it down and examine it closely, along with the remote control itself. Our team found that the problem had come from the opener itself, as the sensor had gotten damaged. We repaired it and returned the opener to its place in order to test its functionality, and assure the remote control now worked.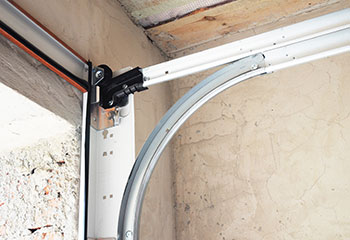 Roller Replacement
Customer Issue: Mrs. Williams had recently noticed that her garage door appeared to be dragging more when it moved up and down and grew concerned about it.
Our Solution: Mrs. Williams' garage door rollers had become rusted and were breaking down, hence the door struggling more to move. Our technicians secured the door with a clamp to safely open the tracks, and remove the damaged rollers. We replaced them in both tracks before releasing the door and making sure it moved smoothly again, and without any strain.
Fannie Williams
- Bloomington