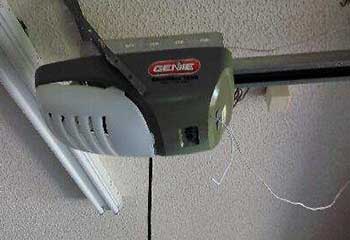 Opener Remote Control Failed
Customer Issue: Mr. Burgess' tried changing the batteries in his opener remote control when it stopped working, but it didn't work.
Our Solution: We closely examined Mr. Burgess' Genie 2033-TKV model garage door opener, as well as the opener remote control, to determine what caused the problem. Our experts found that the sensor in the opener itself no longer worked. We repaired the damaged sensor before returning the opener to its place. Our technicians then checked to confirm the door now opened and closed with the remote.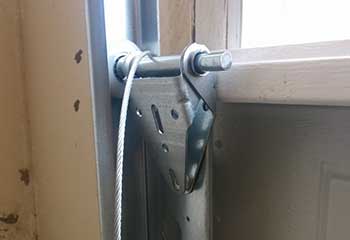 Cable Replacement
Customer Issue: Broken garage door cable on one side, frayed one on the other side.
Our Solution: Although the second cable didn't break, it was torn enough to merit replacing. It's often better to replace both units at the same time anyway. We fitted new cables on the garage door and checked the torsion spring to ensure it was in good shape (it was). Some lubrication maintenance later and the job was done.